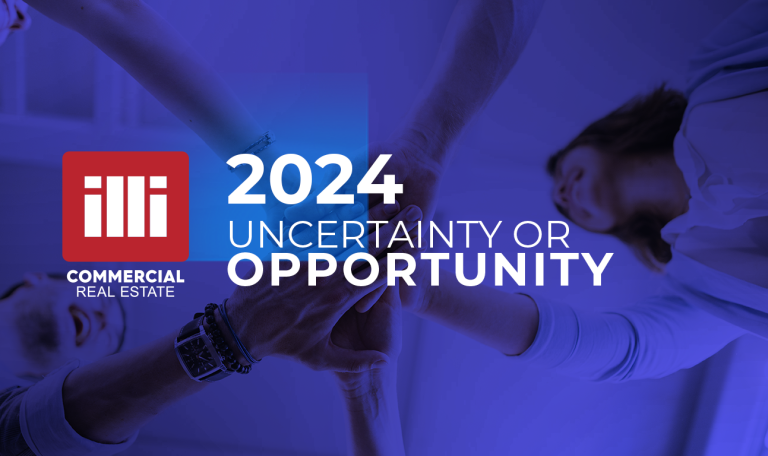 Will There Be Uncertainty or Opportunity in 2024?
Stuart Steinberg - Sales Manager
In 1997, I embarked on my journey in the world of brokerage, just as the real estate market was beginning to rebound from a particularly challenging period. Over the years, I've gained valuable experience, and with it, the wisdom to understand that in every downturn, there's an exciting opportunity for a significant market resurgence.
Today, we find ourselves once again in a real estate cycle filled with uncertainty and challenges. However, amidst the turbulence, one thing remains clear: opportunities abound for property owners and future investors to thrive in this market.
At illi Commercial Real Estate, we are uniquely positioned to be your guiding light through these trying times. With our extensive expertise in Landlord and Tenant Representation, Property and Asset Management, and Capital Markets, we provide our clients with the comprehensive resources needed to make informed, strategic decisions. We are more than just a company; we are a synergy of dedicated professionals.
Our Leasing and Investment Advisors, Property Supervisors, Marketing Department, and Senior Management work seamlessly together, ensuring that those we represent are the ultimate beneficiaries of our knowledge and experience. We are committed to delivering the highest level of advisory services.
If you're an existing or prospective client, we invite you to engage in a strategic conversation with us. Let's explore how we can help you maximize the value of your property or property portfolio. Alternatively, if you're an agent looking to join our brokerage team, we welcome you to reach out. Contact me directly to initiate a dialogue that could potentially transform your real estate journey.
Don't miss the opportunity to embark on a path to success in the ever-evolving real estate market. Contact me today, and let's turn challenges into opportunities together.

Stuart Steinberg
Sales Manager
(818) 697-9376 |   stuart@illicre.com